"And whosoever was not found written in the Book of Life was cast into the lake of fire" (Revelation 20:15). In order to avoid spending a eternity in hell, your name will have to be written in the Book of Life. The Bible explains how the Book of Life is used on Judgement Day.

What is the book of life? According to Wikiapedia, "In Christianity and Judaism, the Book of Life is the book in which God records the names of every person who is destined for Heaven or the World to Come."
A bold instruction from God we should complete while on earth is to, "... Repent, and be baptized every one of you in the name of Jesus Christ for the remission of sins, and ye shall receive the gift of the Holy Ghost" (Acts 2:38).
What should we do after these steps? "Therefore, brothers and sisters, use more effort to make God's calling and choosing of you secure. If you keep doing this, you will never fall away. 11 Then you will also be given the wealth of entering into the eternal kingdom of our Lord and Savior Jesus Christ" (2:Peter 1:10-11). Live your life on earth for God. Give God the glory in all of your works. Spread the gospel and keep His commandments.
What books will be open?
Word of God: "He that rejecteth me, and receiveth not my words, hath one that judgeth him: the word that I have spoken, the same shall judge him in the last day" (John 12:48). God has given us a blue print to live by while on earth and it is called the Bible (Basic Instructions Before Leaving Earth). If we follow them, we will go to heaven. If we disobey them, we will go to hell.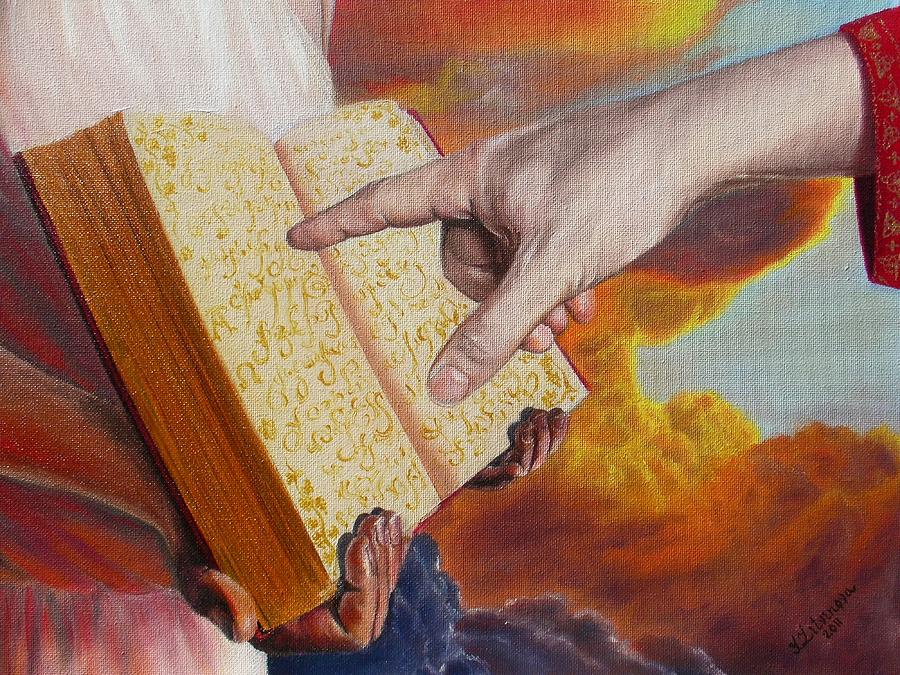 T
houghts: "Which shew the work of the law written in their hearts, their conscience also bearing witness, and their thoughts the mean while accusing or else excusing one another;) 16 In the day when God shall judge the secrets of men by Jesus Christ according to my gospel" (Romans 2:15-16). Our hearts will tell us one thing and our mind will tell us another. Even though these thoughts are kept within us, God still knows them. Let the Holy Ghost help you purify your thoughts.

Words: "But I say unto you, That every idle word that men shall speak, they shall give account thereof in the day of judgment" (Matthew 12:36). Every word that we speak will be judge. Regardless if the words are at work, home or in church. God knows every word we speak. Make sure the words you choose are pleasing to God.
Book of Life
: "And I saw the dead, small and great, stand before God; and the books were opened: and another book was opened, which is the book of life:" (Revelation 20-12a). We all have a life on earth and it is up to us on how we live it.

Gospel: "And he said unto them, Go ye into all the world, and preach the gospel to every creature. 16 He that believeth and is baptized shall be saved; but he that believeth not shall be damned" (Mark 16:15-16). Spread the news of the Gospel. The people who believe in Christ will be baptized. It is our freewill.

Works: "and the dead were judged out of those things which were written in the books, according to their works" (Revelation 20-12b). All of the works we complete on earth should be used to glorify God.
Those who are written in the Book of Life are those who kept Gods commandments. If that includes you, then you'll be in the first resurrection and rule the earth with Jesus Christ for 1,000 years (Revelation 15:2; 20:4-6). The choice is yours to make.
Created by: Jocelyn Jones